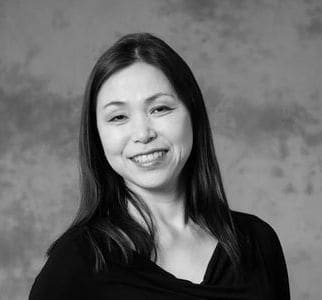 Noriko Malaby
RAD RTS-TDip, TTP-Dip(NBS), AISTD / Silver Swan Licensed Teacher / Progressive Ballet Technique Certified Teacher
Noriko started her dancing career in Tokyo, Japan in 1972. She studied modern dance as well as classical ballet at The Ballet Academy in Tokyo, and participated in performances from 1981.
In 1984, she joined the Yagishita Modern Ballet Group and danced with them for over 10 years. Noriko started her own studio in Tokyo Japan in 1991. There she taught a broad range of ages and levels.
From 1996 to 1999, she studied in the National Ballet School in Toronto, Canada. At the National Ballet School, she learned all 3 different syllubi; Cecchetti, Vaganova, and Royal Academy of Dance. She also learned European National Dance (Folk Dance) under Imperial Society of Teachers of Dancing and became a teaching member.
Noriko is a certified teacher from Royal Academy of Dance, The National Ballet School of Canada, and Imperial Society of Teachers of Dancing. She has more than 25 years of experience of teaching and offers training to all age and levels from 2 years old to senior adults.
She is also certified with Progressive Ballet Technique, which provides precise muscle training for the dancers. Recently, she became a licensed teacher for Silver Swans which RAD offers for the people who are over 55 years old.
Noriko is very excited to found a studio here in the San Gabriel Valley to develop a culture in art, and welcomes new students who would like to share in the benefits of Dance training as she has.
She recently started a non-profit organization "Kukan Emerge" as an INCLUSIVE DANCE. She believes that dance education is for ALL people, and enhance anybody's abilities and open the door for their possibilities. Her belief towards education in dance is endless, and hope to help all children grow physically and emotionally.