Our Inclusive Senior Ballet Class is Licensed Through Royal Academy of Dance
This Senior Ballet program is particularly designed for the person who might have passed the age to dance vigorously, yet, keeps the love of dance. If you have never danced before, but had a dream to dance, Silver Swans is the place to start. Even if you have some physical limitations, it's no problem at all as we work to develop each person at their own level.
Come and enjoy ballet movements and maintain a positive physical health status at Ballet Kukan Academy. Safe practices are considered through out each class, and the condition of the each person will be understood, as each person's development will be assisted with at their own level.
Just fill out the short form below to learn more today!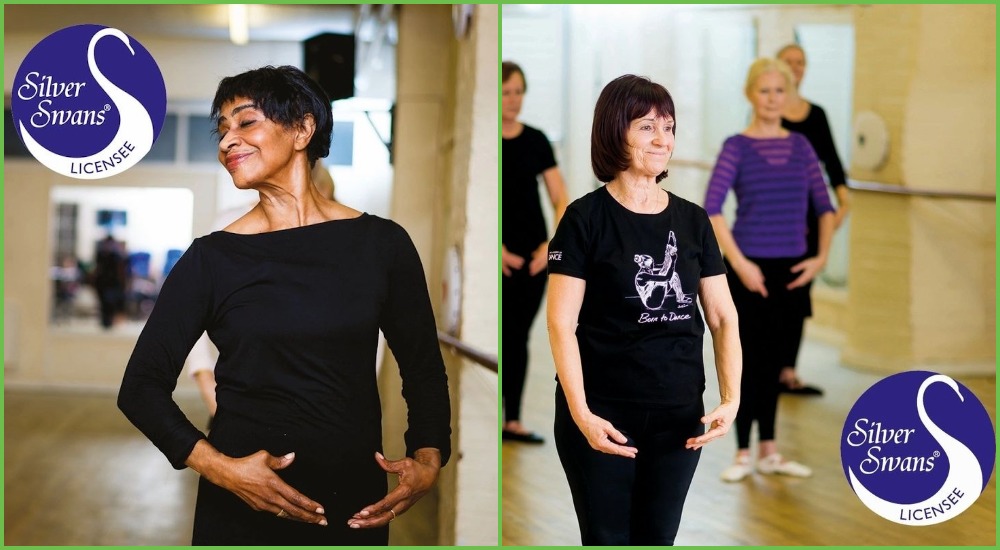 Silver Swans Ballet Program in Monrovia For Ages 55 and Up
Silver Swans Classes have been specifically designed for people over 55 years old, but whatever your age, if you are looking for a new way to keep fit and active our Senior Ballet classes will put a spring in your step. Whether you've never danced before or want to get back into the swing of it, our classes have something for everyone.
This specialized program was actually developed and is licensed through Royal Academy of Dance (RAD). RAD developed this program based on research into dance practice for older learners. Classes are only taught by Silver Swans licensed teachers.
This Senior Ballet program has helped people experience:
Better overall posture
Improved sense of mobility
Higher feeling of coordination
Increased energy levels
Join Ballet Kukan Academy Today and Release Your Inner Swan
Whether you've danced in the past many years ago or it's something you've always wanted to try, our Senior Ballet Silver Swan program allows people to create a healthy daily life balance while also giving them the opportunity to express themselves in aa graceful art form. Contact us here in Monrovia by simply filling out the short form below and get started on your journey today!